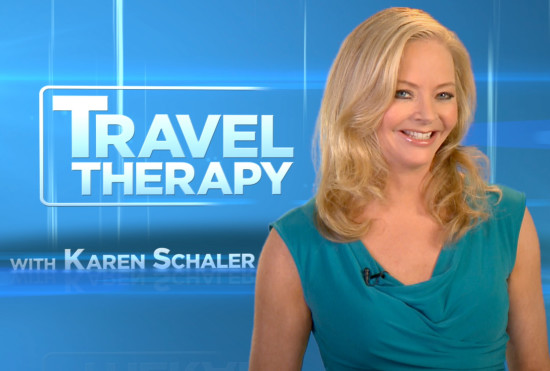 In addition to her screenwriting and TV producing Karen is the creator and host of TRAVEL THERAPY TV featuring the most empowering trips to take based on what you're going through in life.
What is TRAVEL THERAPY?
Travel Therapy was created and trademarked by Karen,  a tireless globetrotter who has traveled to more than 65 countries in search of life-changing travel experiences.
Karen says Travel Therapy is about inspiring and empowering people to pick the trips they need to take based on what they're going through in life, using travel as their "therapy". So whether you're stressed out at work, going through a breakup, looking for romance, or need to reinvent yourself, you can use Travel Therapy to help you live a happier, healthier life!
Karen's popular TRAVEL THERAPY TV segments are currently airing  in America's largest TV market, New York City, on WABC-TV, reaching more than 20 million households, airing during Good Morning America Weekends, Live! with Kelly and Rachael Ray.
Karen's TRAVEL THERAPY TV segments also air nationally on 170+ top ABC, NBC, CBS, FOX and CW stations on the new lifestyle show Celebrity Page TV, daily in airports across the country on ClearTV, and are syndicated globally online, picked up by more than 200 editorial outlets including AOL, Huffington Post and Amazon.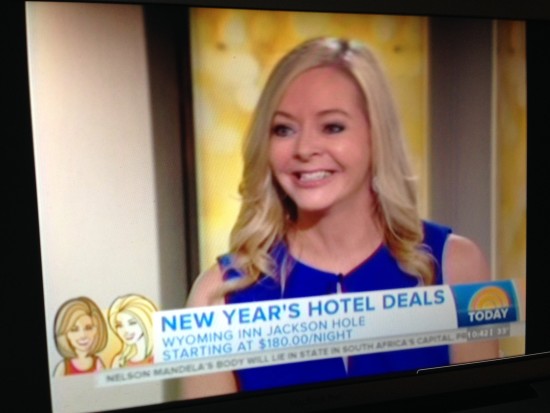 Karen launched her one-of-a-kind TRAVEL THERAPY TV segments after spending several years hosting ABC's one-hour national travel show Travel Now and writing her book, Travel Therapy: Where Do You Need to Go? ( Seal Press). You can also find Karen's TRAVEL THERAPY TV segments online on AOL and Huffington Post, where Karen is a featured content creator, and Karen's website www.traveltherapytrips.com, on YouTube www.youtube.com/traveltherapytv, and on social media.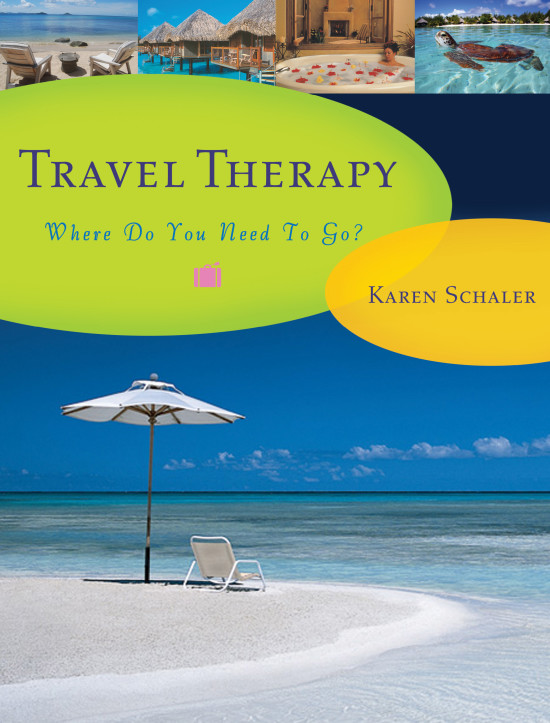 With more than a decade of national and international TV reporting, hosting, anchoring, producing and writing experience, Karen is also a sought after lifestyle and travel expert, spokesperson and keynote speaker and regularly appears on top network television and radio shows including: NBC's Today, Good Morning America, Fox & Friends, Inside Edition, Fox's America's News HQ, ABC News Now, MSNBC's Countdown, CNN, Martha Stewart Living Radio and the BBC.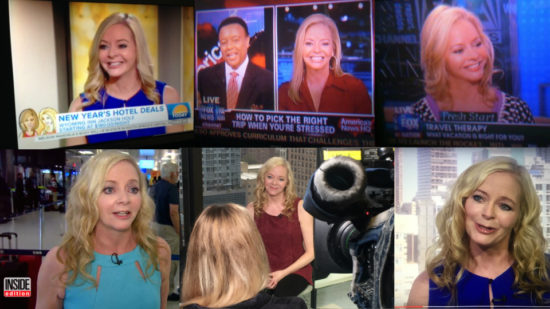 What makes Karen a unique and valued travel and lifestyle expert and journalist is her diversity. From working as a TV war correspondent in Bosnia and Afghanistan, to crossing the globe as a lifestyle host and correspondent for ABC's national travel show Travel Now, Karen is an energetic, passionate and above all respected and trusted award-winning TV and multi-media personality and influencer.
In 2014, Karen, was featured in Marlo Thomas's book IT AIN'T OVER featuring sixty women who have successfully reinvented their lives to follow their life's passion.
Karen's TV background includes working as an on-air television correspondent for CNN's Lou Dobbs Tonight and has worked as an anchor/correspondent at WHDH-TV in Boston, KDFW in Dallas and the CBS & ABC affiliates in Phoenix.
Besides her television work Karen's 900+ publishing credits include The New Yorker, Travel+Leisure, Town & Country, The Boston Globe, NY Daily News, Abcnews.com, AOL, Huffington Post, Delta Sky, US Airways Magazine, Islands, Hemispheres, etc.
Karen's passion is traveling and experiencing unique cultures, people, places and adventures, and sharing her unique stories in her Travel Therapy TV segments and in her screenwriting.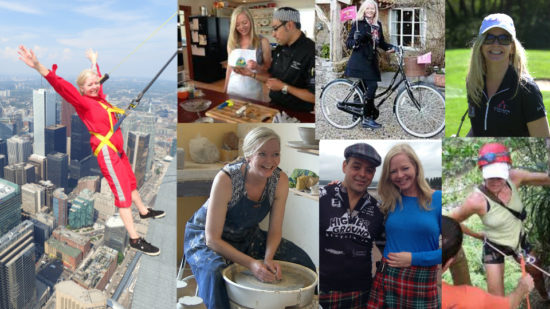 From visiting some of the most luxurious resorts and spas in the world, to whitewater rafting in Bali, chasing icebergs in Newfoundland, sailing the British Virgin Islands, hiking and skiing in Switzerland, hot air ballooning in Turkey, cooking classes in France, horseback riding in New Zealand, cave tubing in Belize, dog sledding and ice hiking in the Canadian Rockies, surfing in Hawaii, skiing in Austria, rappelling in Puerto Rico, snorkeling in Australia and biking in Denmark,  Karen is constantly searching for her next TRAVEL THERAPY trip.
Karen credits her honest, hip and heartfelt writing style and her wanderlust spirit to her background as a television broadcast journalist. She was the first TV journalist ever embedded with troops in Bosnia where she reported live and executive produced, wrote and reported in a half-hour documentary.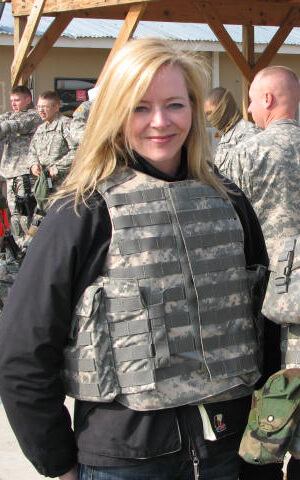 In 2007, Karen was also the first journalist ever embedded with a combat Apache helicopter unit in Afghanistan where she reported daily and executive produced, wrote and reported in a one-hour documentary.
Karen graduated from California State University Fullerton with honors with a double major in Broadcast Journalism and Sociology. Karen is constantly globetrotting around the world for her TRAVEL THERAPY TV segments, gaining inspiration for her next screenplay and says her home now, "is wherever I put my suitcase."
For more visit the TRAVEL THERAPY TRIPS website at www.traveltherapytrips.com
LITERARY AGENT
The Jean V Naggar Literary Agency
216 East 75th Street
New York, NY 10021
jvnla@jvnla.com
KAREN'S FILM/TV LITERARY SCREENPLAY AGENT
Michelle Weiner – CAA
Ben Silverman – Integral Artists