Karen Schaler is a three-time Emmy award-winning screenwriter, TV producer, author and national TV host. One of Karen's original screenplays, a holiday romantic comedy, A Christmas Prince, was a Netflix Original viral hit in 2017.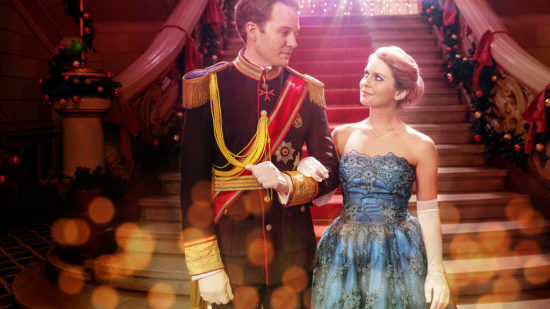 One of Karen's novels, represented by CAA, was optioned by Storyline Entertainment's Neil Meron and Craig Zadan where Karen worked with the development team as the sole screenwriter adapting her novel into a screenplay for a feature film.
Karen credits her passionate and prolific writing style to her award-winning background as a television broadcast journalist where she has traveled to more than 68 countries. Karen was the first TV journalist ever embedded with troops in Bosnia and wrote, produced and hosted an Emmy award-winning half-hour TV documentary that aired on NBC.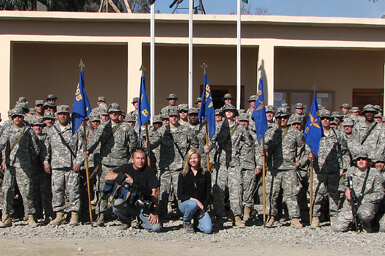 Karen was also the first journalist ever embedded with a combat Apache helicopter unit in Afghanistan where she wrote, produced and hosted an Emmy award-winning one-hour TV documentary that aired on ABC.
After her time in Afghanistan Karen re-launched her career to focus more on her screenwriting for both TV & Film. Karen wrote, produced and hosted ABC's weekly half-hour national travel show, Travel Now, and went on to create her own trademarked Travel Therapy TV series inspired by her book, Travel Therapy: Where Do You Need to go? Karen's Travel Therapy TV series airs national and international on TV, and airs daily in airports across the country.
In addition to her television work Karen's publishing credits include The New Yorker, Boston Globe, AOL, New York Daily News, abcnews.com, Travel + Leisure, Town & Country, Islands magazine, Huffington Post, Delta Sky, US Airways Magazine, Hemispheres and SilverKris: Singapore Airlines magazine.
Karen grew up outside of Seattle and in Los Angeles and graduated with honors from California State University Fullerton with a double major in Broadcast Journalism and Sociology.